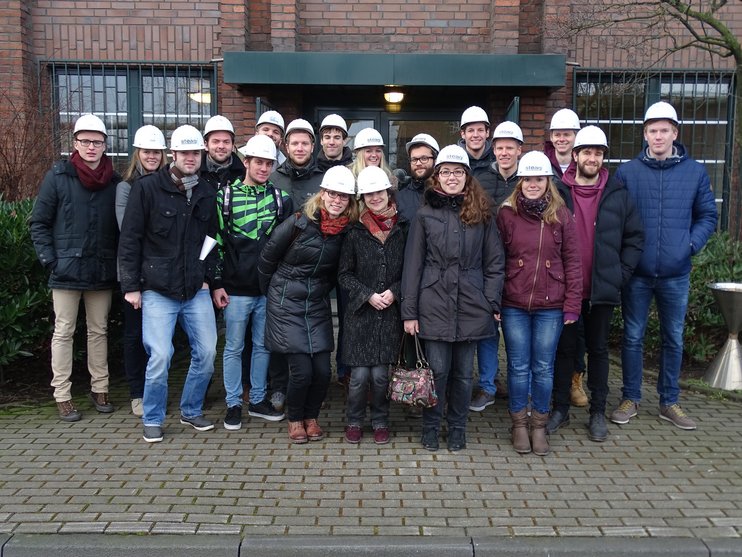 On 18 January 2016, students of the faculty of energy undertook an excursion to the Steag power plant in Walsum. It is located on the grounds of the former Walsum colliery directly on the right bank of the Rhine.

Together with 30 students, the visit began with an introductory lecture in which, in addition to the history of the power plant and aspects of technology, the future prospects of the plant were discussed in detail.

STEAG operates the power plant units 7,9 and 10 with a total electrical net output of 1,199 MW.

The highlights of the excursion were a tour of the engine room with its open medium-pressure turbine, views of the boiler, which is almost one hundred metres high, and an inspection of the 181-metre high cooling tower from the inside. (For comparison: the Cologne Cathedral is only 157.4 meters high).

The tour continued through the turbine hall, where the running steam turbines could be seen.

During the excursion, the students' questions about the equipment technology were answered. The knowledge imparted in the lectures was very well rounded off with practical experience.